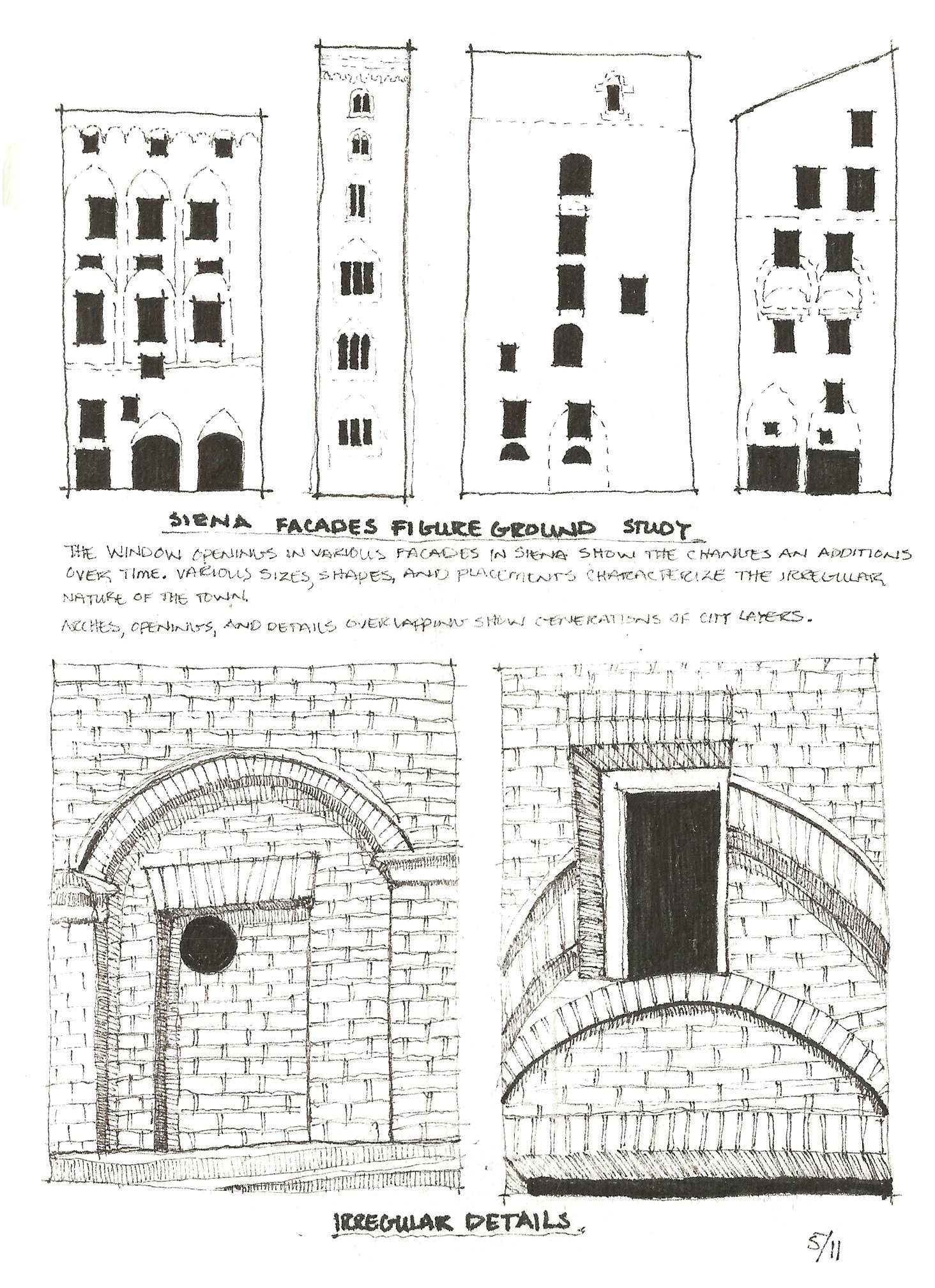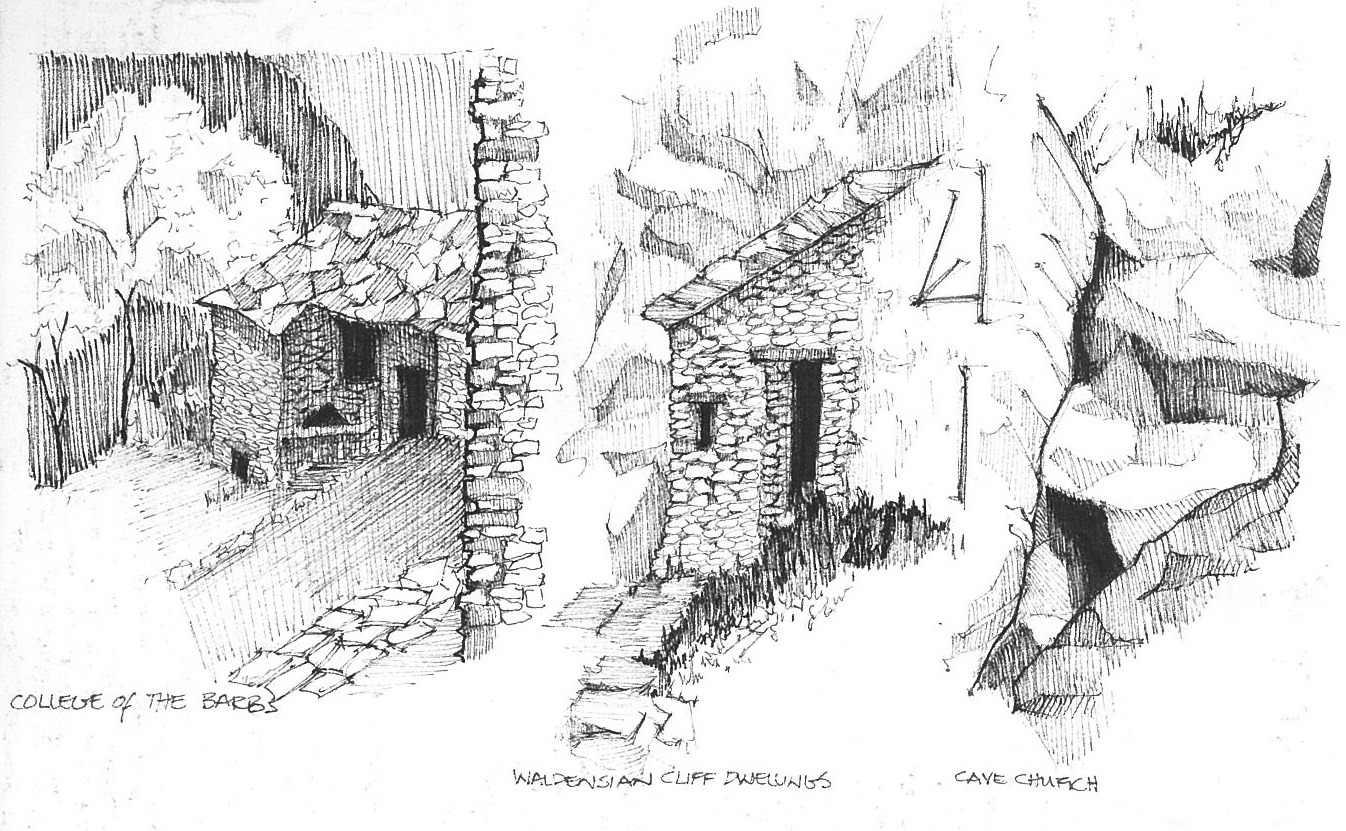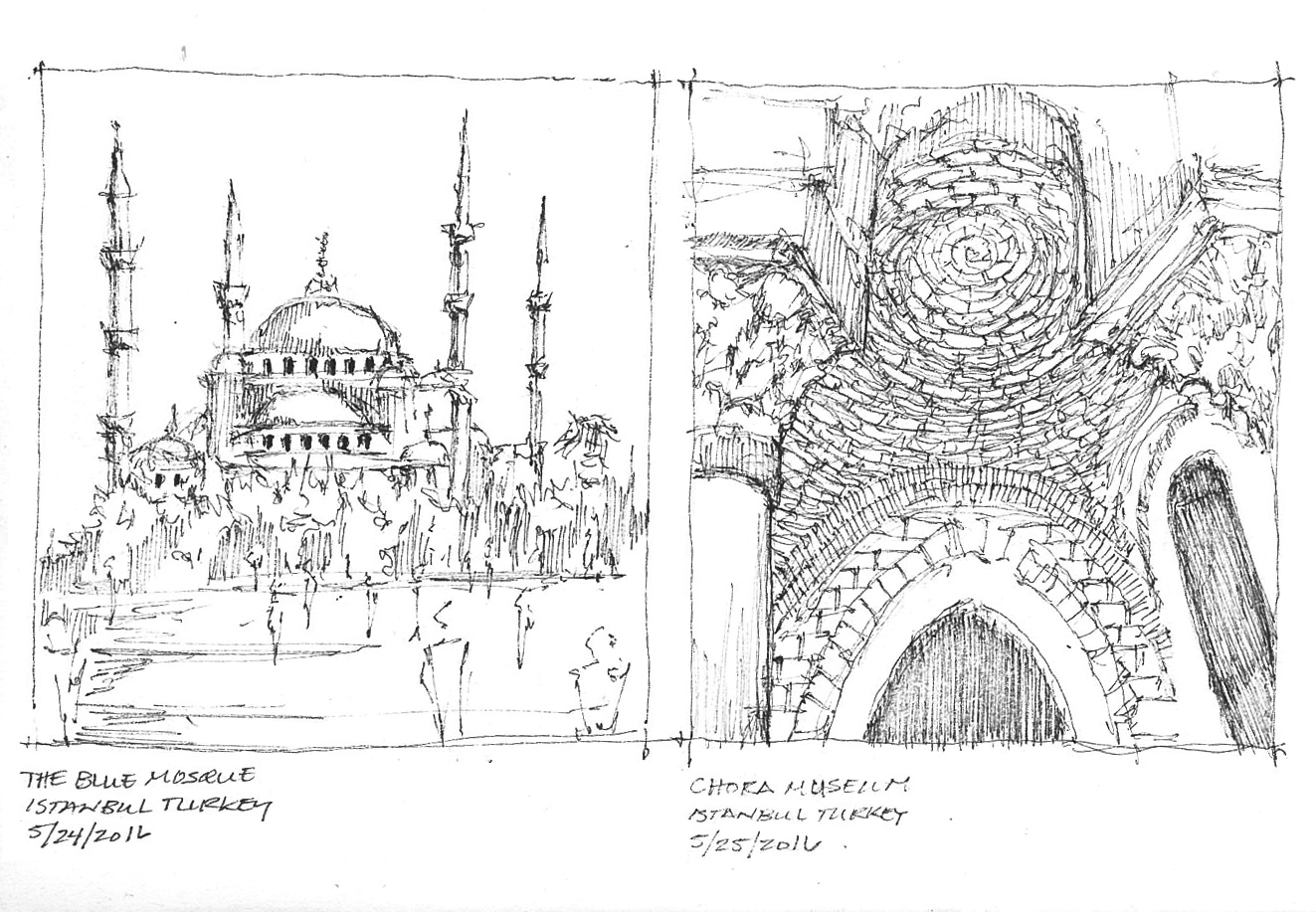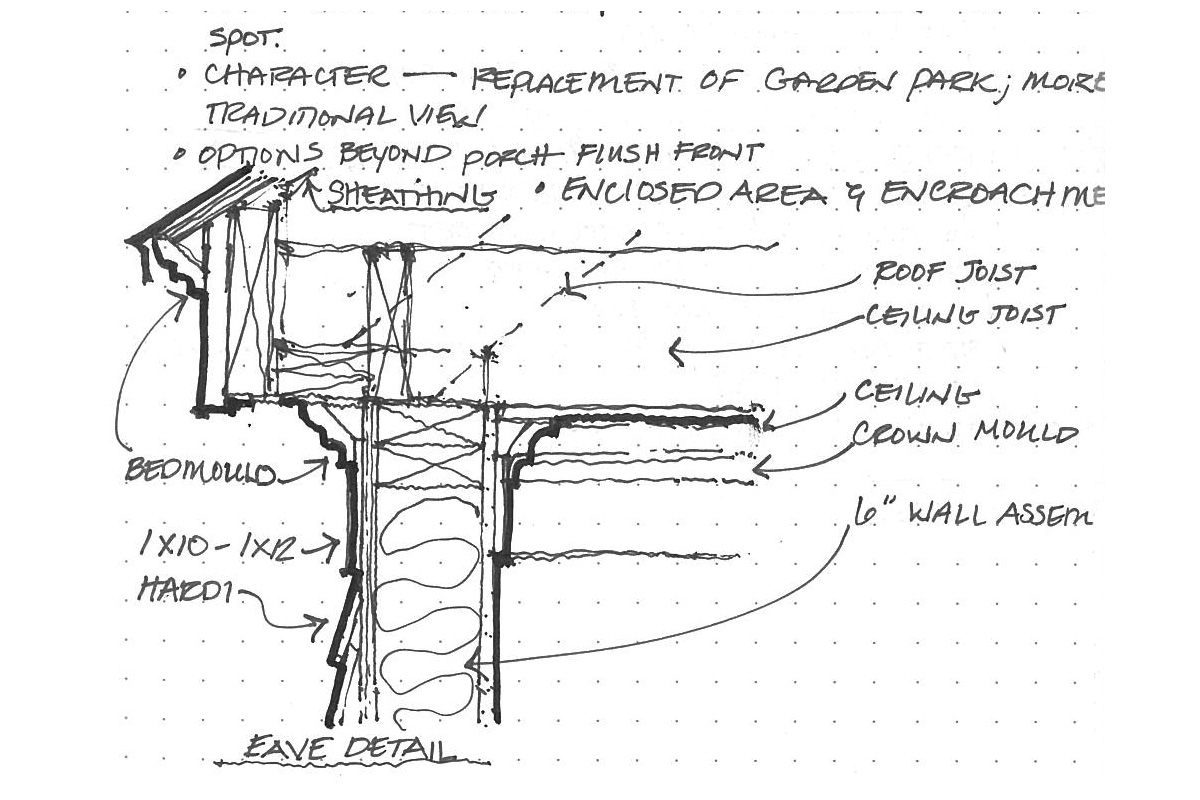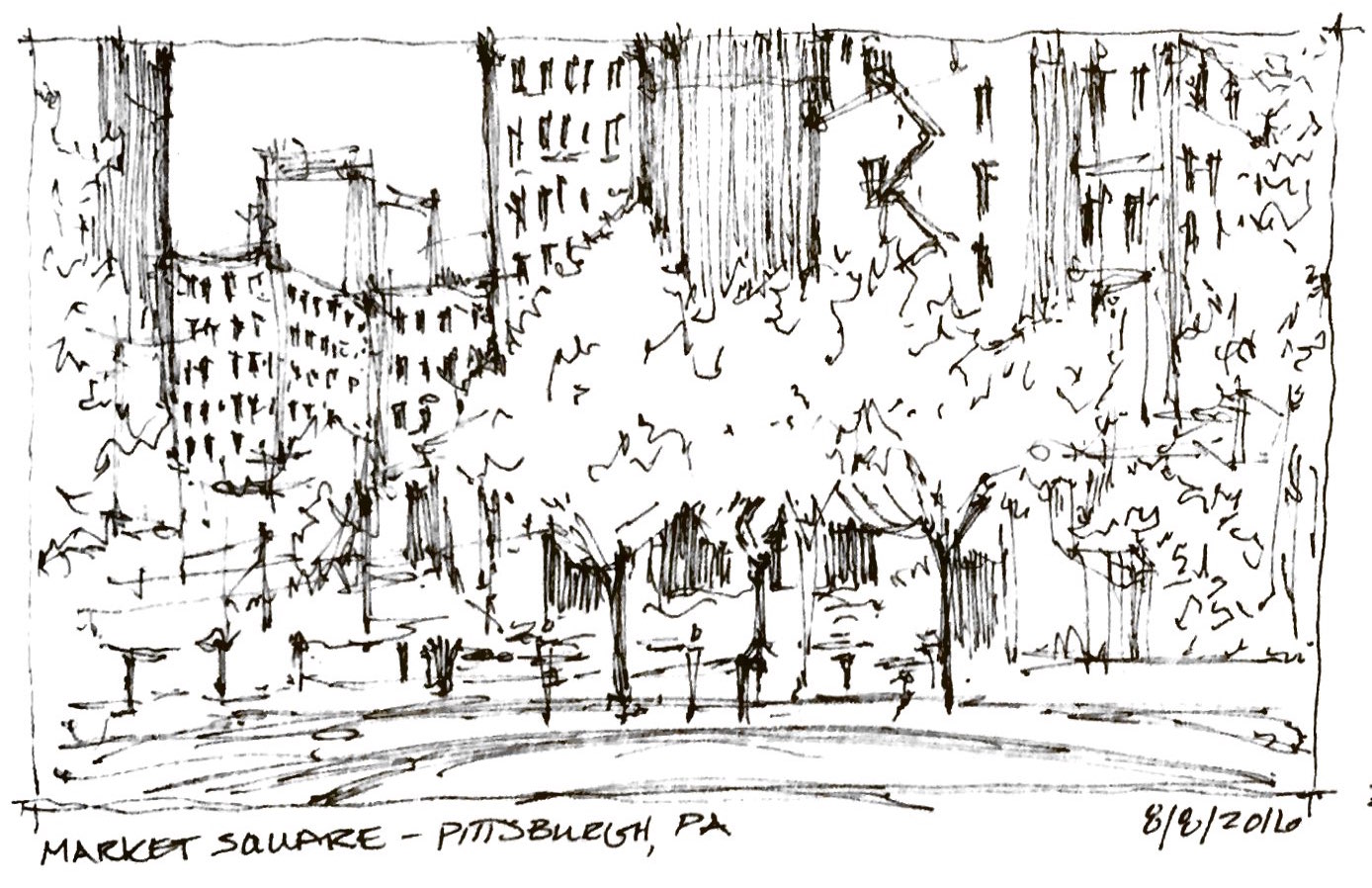 Sweden - Hammarby
A unique development in Sweden with a deep collection of modern architecture and great urban spaces.
Italy - Basiglia, Italian Alps
Great stone construction techniques in both walls and slate roofs. The steep slops allowed for many fascinating building conditions with retaining and walk out lower levels.
Italy - Italian Alps
One of many triumphant arches throughout Italy. This one is in an Italian hill town in the alps.
Italy - Pienza, Piazza Pio II
Pienza holds a special place in my heart. This study explores the relationship of water to rest; benches and public seating very close to arguably the most important public amenity of water.
Italy - Rome
Roman construction techniques always seem surprisingly modern, but no more so to me than in the marble cladding against rough brick beams, or the sectioned shafts and capitals of columns.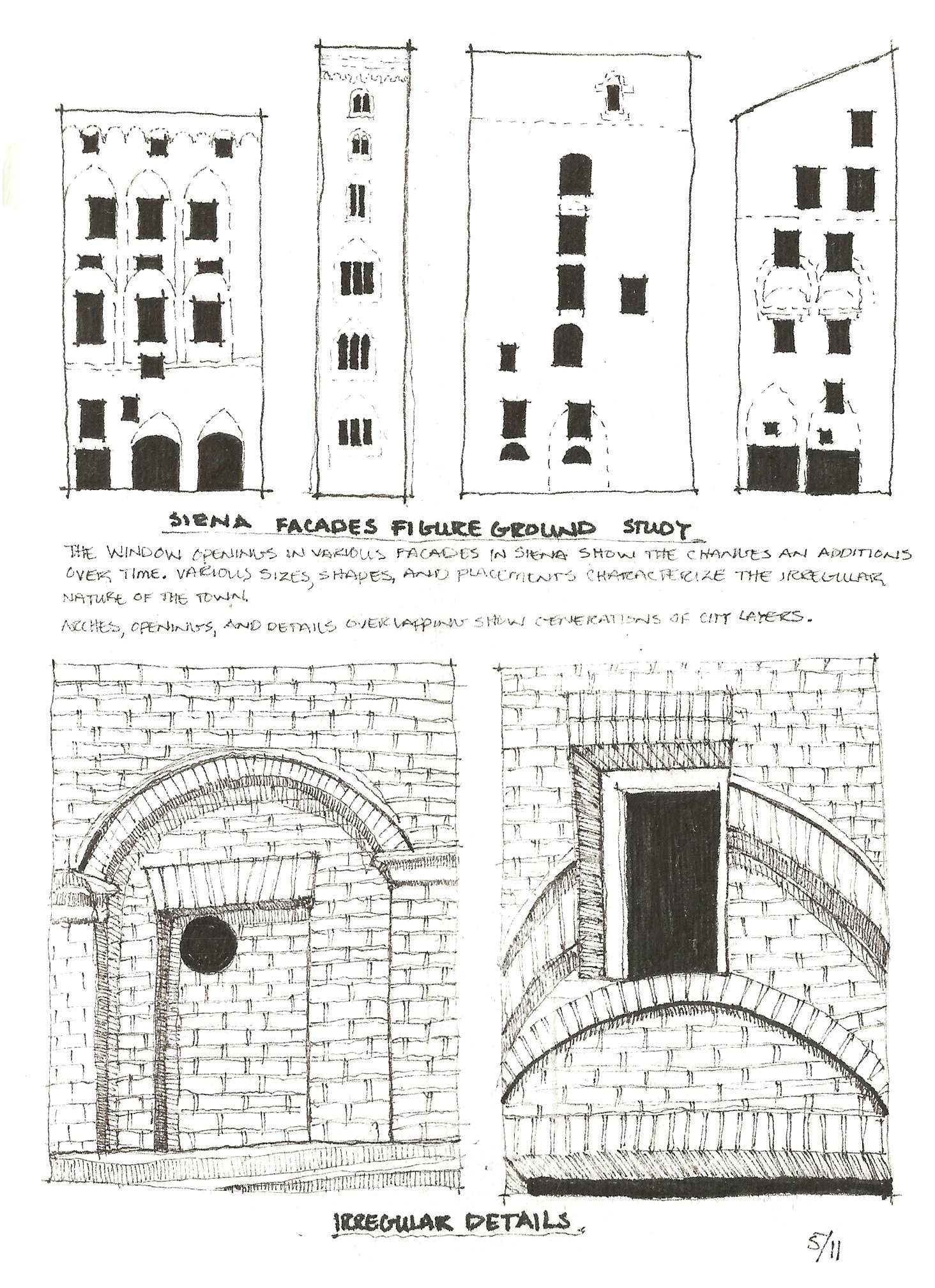 Italy - Sienna
Sienna was a city that went through many phases, and that history is clearly written on many building facades. Like half erased lines on paper, centuries of historic styles are visible all over the city.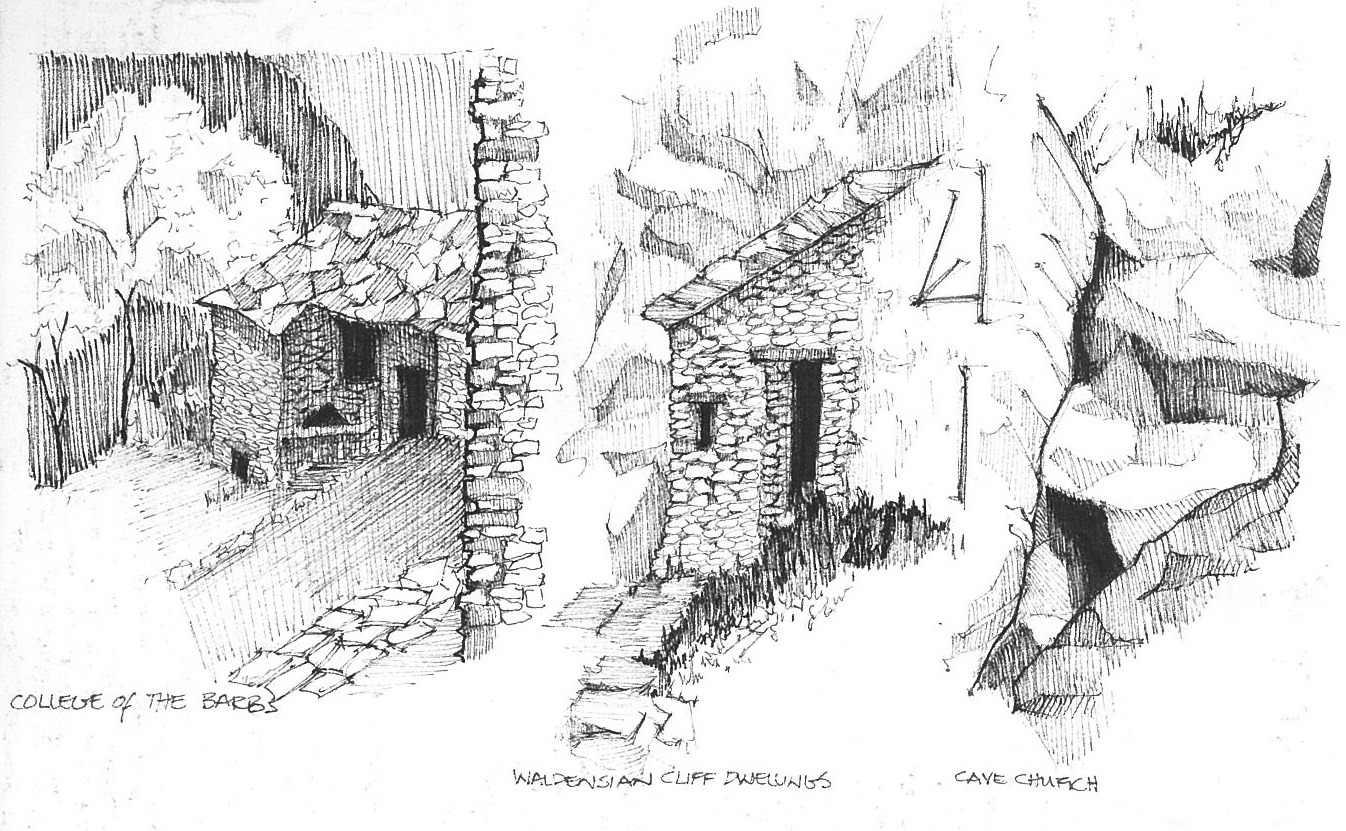 Italy - Italian Alps
More stone and cave dwellings from the Waldensian people in the Italian Alps.
USA - Falling Water
I got a chance to walk through Falling Water for the first time. It made quite an impression, so of course, I had to sketch. Bonus; if the tour guide sees you sketching, he may take you through the kitchen, a part of the home that isn't part of the typical tour.
USA - New Orleans, LA - Bourbon Street
On a quick weekend trip to NOLA, I couldn't help but sketch on Bourbon Street. The quality of the light was really unique at the time and I wish I could have painted, but all I had on me at the time was pen and mini sketchbook.
Turkey - Cappadoccia
Cappadoccia in central Turkey was truly a highlight of my time in the country. The unique rock formations and the use of them as dwellings for people and animals is a strong tradition that continues to this day.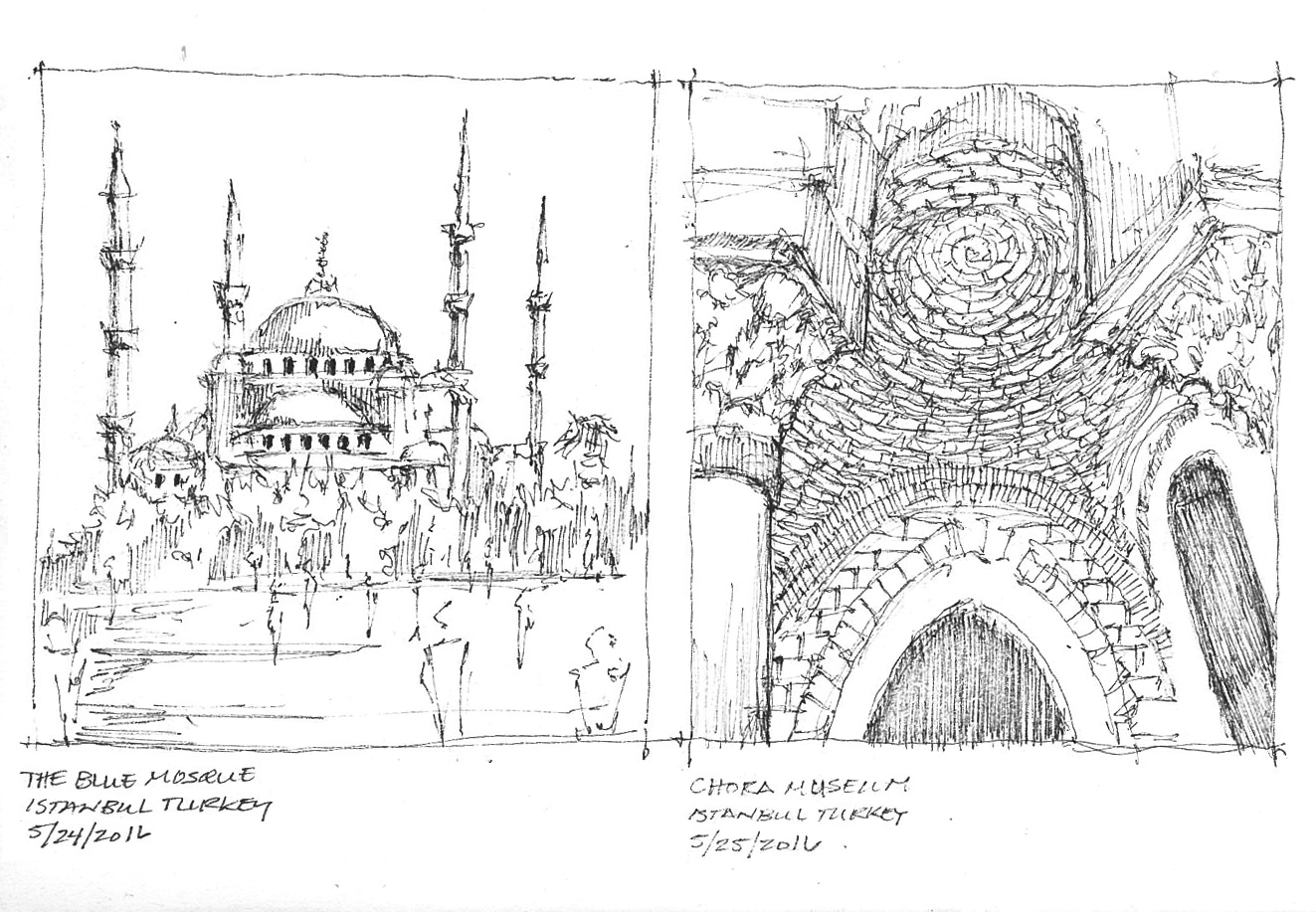 Turkey - Istanbul
It was hard not to be overwhelmed by a city with such rich history and beautiful architecture around every corner. I was fascinated with the brick domes and vaulting in particular and have several sketches of it in its various forms, partially plastered over or bare as is sketched here.
Turkey - Ephesus
Visting a Biblical location always has a hint of unreality to it for me. It's a place I've read so much about in such a distant and detached context, that being physically present is a sort of awe inspiring experience. Ephesus, home of the Ephesians, was that way.
USA - Work Notes
These sketches were part of notes I was taking during a historic review board meeting that I was consulting on.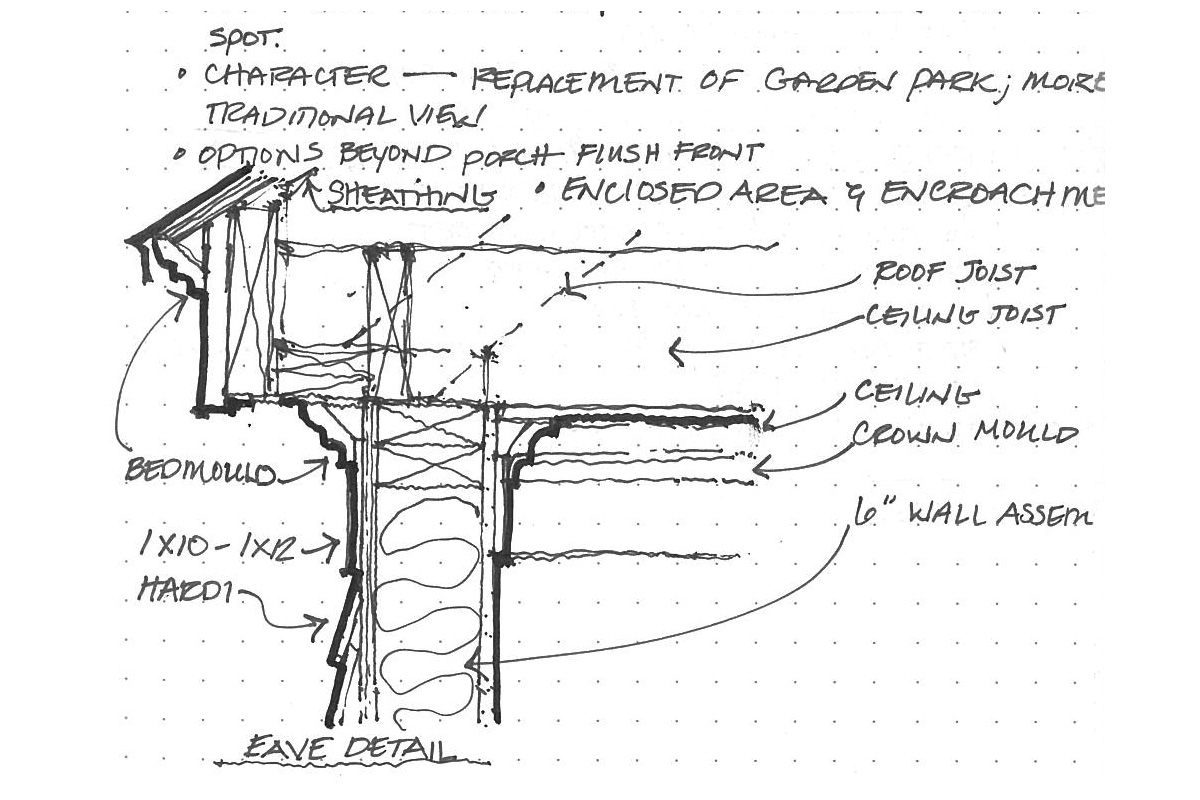 USA - Work Notes
A continuation of notes taken during a historic review board meeting that I was consulting on.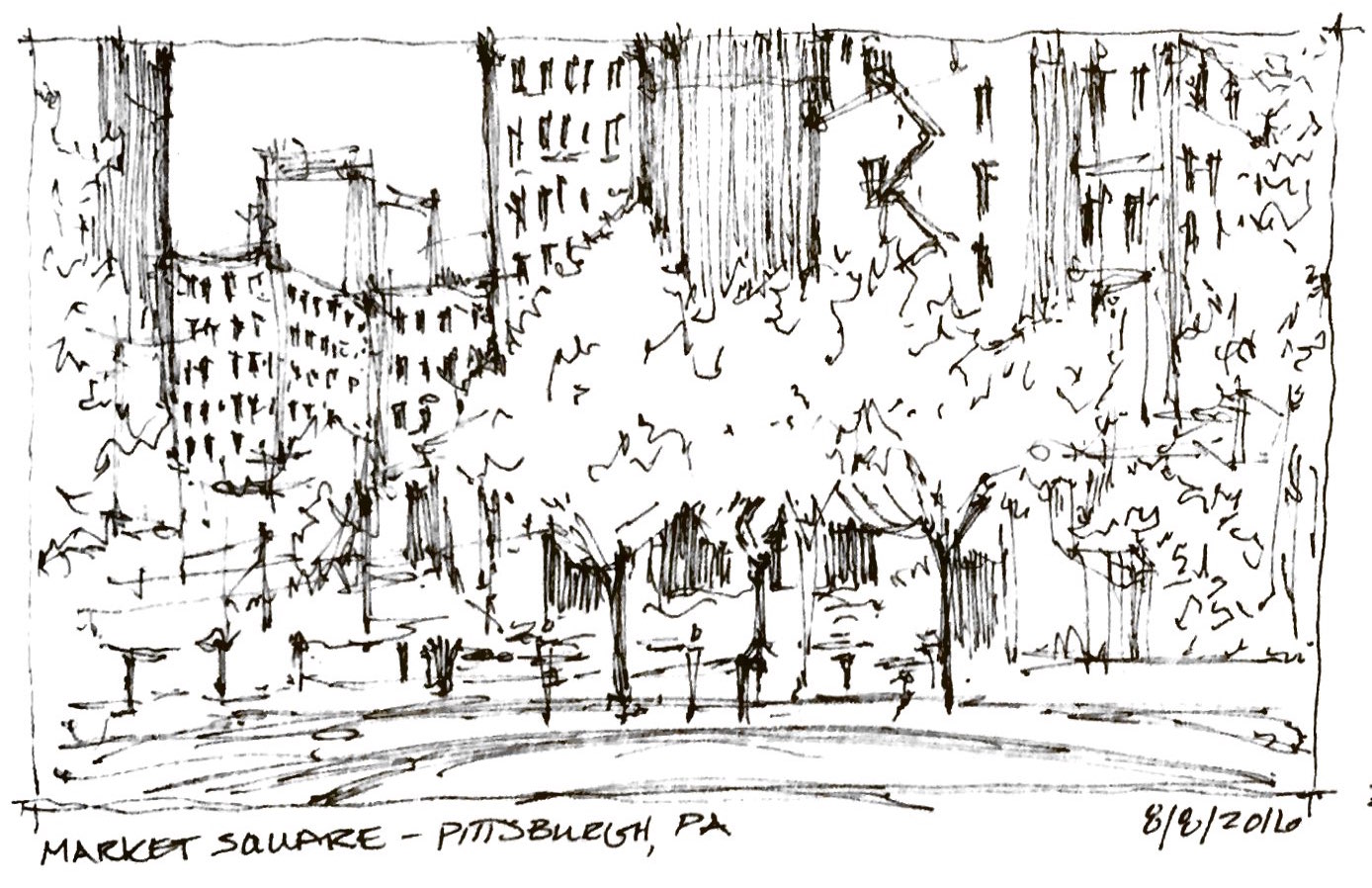 USA - Market Square, Pittsburgh PA
Quick sketch of Market Square, essentially the living room of the city of Pittsburgh. This great downtown space seems oversized when overlaid with scale comparisons, but it is a busy and vibrant city open space.